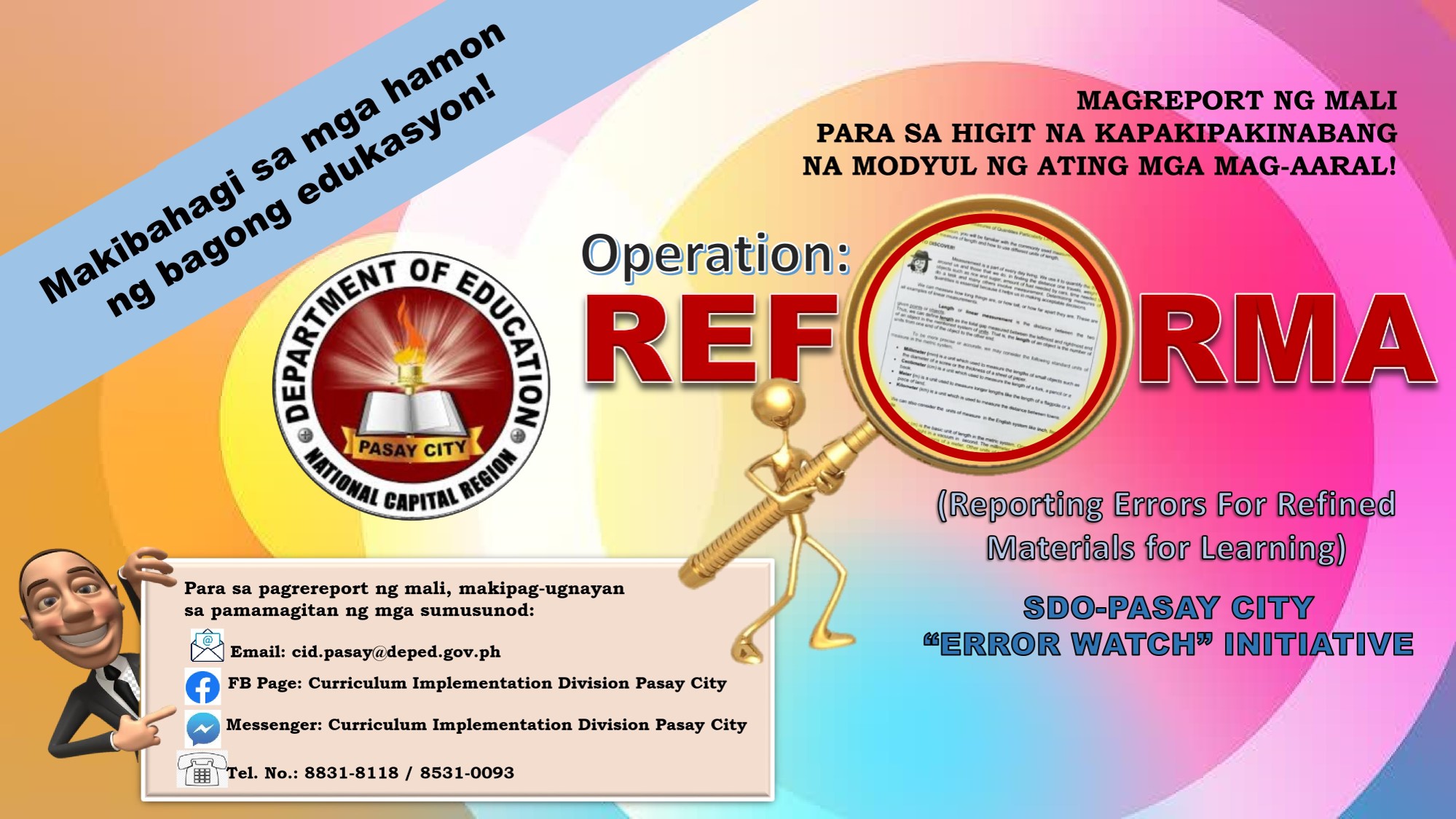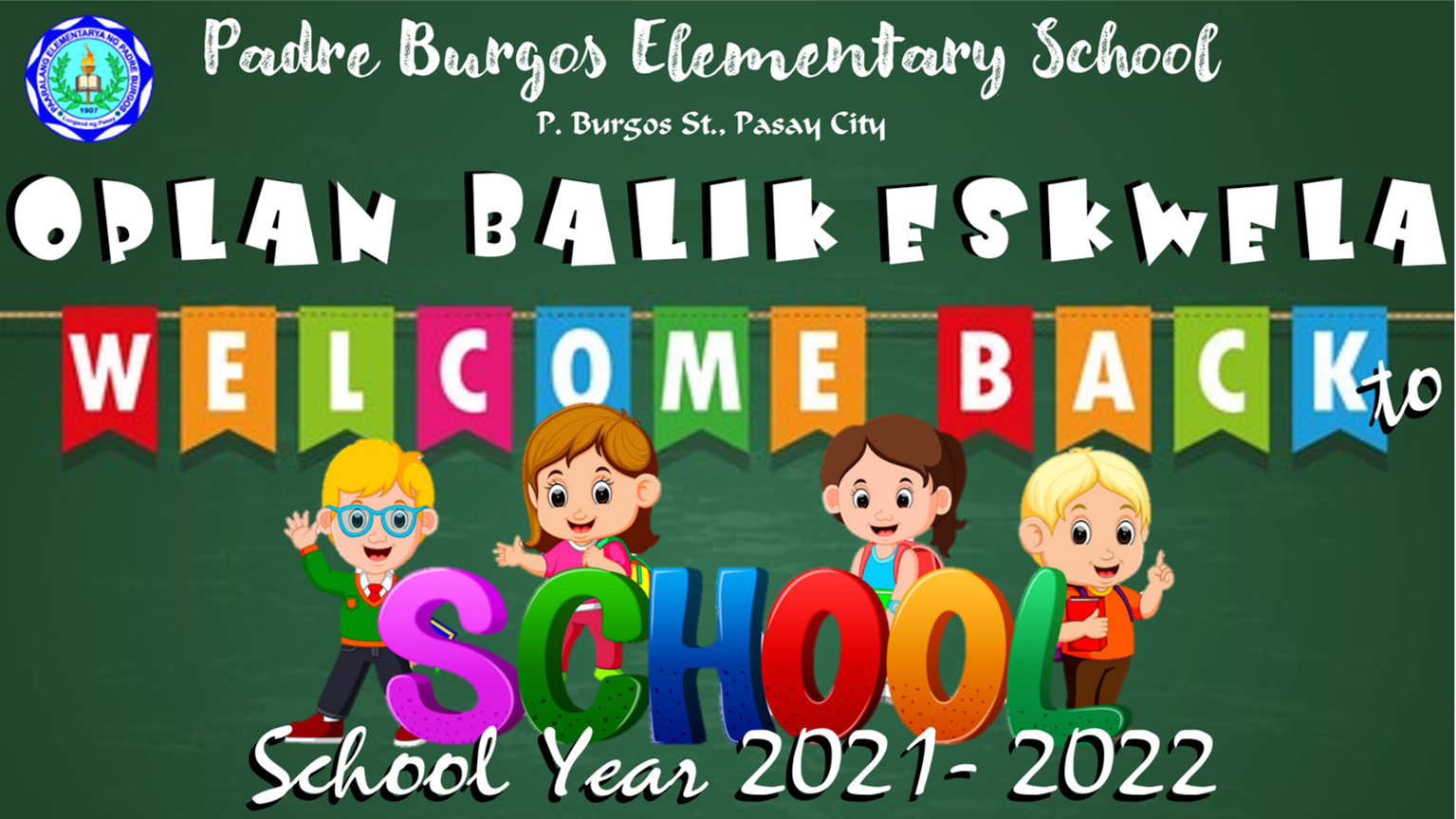 NCOV ARD 2019 ORIENTATION
       A novel coronavirus (nCoV) is a new strain that has not been previously identified in humans.  Wondering about its background, transmission, symptoms, disease outcome, treatment options and or preventive actions, the school nurse of P. Burgos Elementary School, Mrs. Marijen B. Olayvar, facilitated the NCOV ARD Orientation to both the teaching and non-teaching personnel (including GPTA officers) on February 7, at 11:00 am held at PBES Conference room.
      She informed everyone about the confirmed severe cases of NCoV globally wherein 23 countries are now being affected and almost 259 deaths from China were recorded as of the first week of February. 
As a precautionary measure at the workplace, all employees were directed to:
1. Maintain good personal hygiene.
2. Wash hands properly or cleanse them with alcohol or sanitizer.
3. Wear mask if needed.
4. Keep the environment clean and sanitized.
5. Ensure good ventilation.
6. Adopt a healthy lifestyle.
7. Strict observance of preventive measures among health personnel.
8. Drink plenty of fluids.
9. Eat nutritious food.
10. Avoid or reduce exposure to crowded places.
11. Monitor one's temperature.
       These should be the everyday habits that can help prevent the spread of several viruses not just the NCoV (now called COVID 19 by WHO, as an official name for the disease), as Nurse Jen ended her talk.
        In relation to DepEd Order No. 21, s. 2015, schools are mandated to form  a School DRRM team, which is headed by a designated coordinator to ensure the establishment of an early warning system for the school, plan and implement disaster preparedness measures, monitor recovery and rehabilitation interventions being implemented in the school and other related roles and responsibilities attached to the safety of the school and its clienteles. 
                       On February 7, Mrs. Cristina O. Oberes as the school's DRRM Coordinator updated the school employees in relation to the NCoV outbreak. Subsequently, she relayed information on the role of Operationalizing the Preventive Alert System in School (PASS) as the frontline on NCoV prevention, containment, and control with its possible campaign in coordination of DOH.  Likewise, she reminded the teachers to explain in class how PASS works concerning the health status of  both the children and employees in school.  Some reminders were reiterated by the DRRM coordinator to prevent everyone from the aforementioned spreading virus:
¨ Ensure the conduct of daily hand washing.
¨ Intensify health education in the classroom.
¨ Maintain the cleanliness including regular disinfection.
¨ Use mask if one is sick.
NCR Palaro started last Sunday, February 24, 2019 at Marikina Sport Center, Marikina City. PBES athletes qualified in that last Division Palaro for Badminton, Athletics and Sepak Takraw categories. Judiel Hidalgo, a grade 6 pupil competed in the girls doubles badminton won the 2nd runner-up. Jamil Abuhuraira and Giant Kurl Enolva, both grade 6 pupils continue reading : NCR PALARO 2018

Padre Burgos Elementary School regularly holds the Coronation of Mr. & Ms. PBES and for this year, it was held last February 22 ,2019 at the school's quadrangle. This is a fund-raising activity sponsored by the GPTA for the purpose of financing school improvements and other projects and needs. Young boys and girls looked splendid continue reading : MR. & MS. PBES 2019 CORONATION DAY

Teachers, pupils, non-teaching personnel inside the school participated in the earthquake drill. The drill was conducted at exactly 9:00 am and 2:00 pm. It took around 10 minutes to gather all the people inside the school premises in the evacuation area. The teachers lead their pupils orderly in going to their respective areas. As soon continue reading : 1ST QUARTER NATIONAL SIMULTANEOUS EARHTQUAKE DRILL 2019